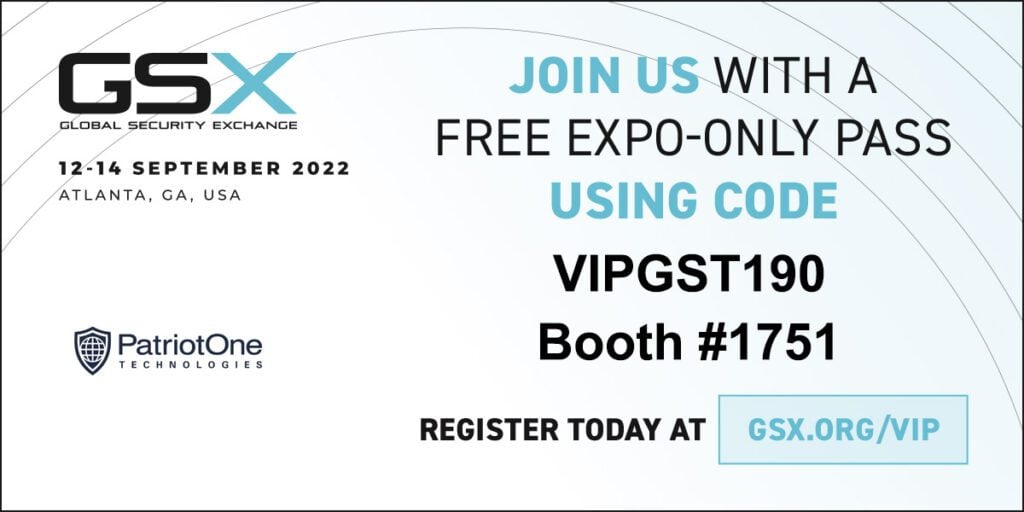 Patriot One Technologies is excited about the upcoming Global Security Exchange (GSX). We will be happy to meet you at booth #1751 between 12 – 14 September 2022.
More about the conference:
With security in constant flux, Global Security Exchange (GSX) is your stabilizing force. Brought to you by ASIS International, the premier association supporting the field, GSX is the industry's most trusted annual event—and the cornerstone of security resilience and advancement worldwide. To stay ready amid today's evolving risks, you need to be here, this year and every year, in the center of it all: CPE-eligible education on current and emerging threats, new technology to upgrade and expand your capabilities, and an impressive community with a pulse on your biggest challenges.