Join a Technology Company with Purpose.
Our team is dedicated to developing transformational technology that helps to save lives and improve everyday experiences for millions of people. Participate in developing practical solutions, which utilize artificial intelligence (AI) and machine learning, that help prevent violence in mass gathering spaces, without infringing on freedoms. Every day, our team of engineers, developers, product owners, marketers, and administrators come together to solve this problem. We also strive to address social issues, like removing bias and discrimination from security screening with systems that focus on detecting threats, instead of scrutinizing people.
The future of perimeter security
We collaborate closely with our customers, helping them find the ideal way to modernize their perimeter security and patron screening operations through data-backed digital transformation. With their input, we develop AI-driven software that processes massive amounts of data captured through video recognition and other sensors allowing for the instant detection of threats and immediately alerting security staff. As a result, we are changing the nature of work for security personnel and the patron experience. Staff can be freed from mundane tasks better handled by technology and more effectively deployed around their strengths, and patrons can a fast and frictionless experience.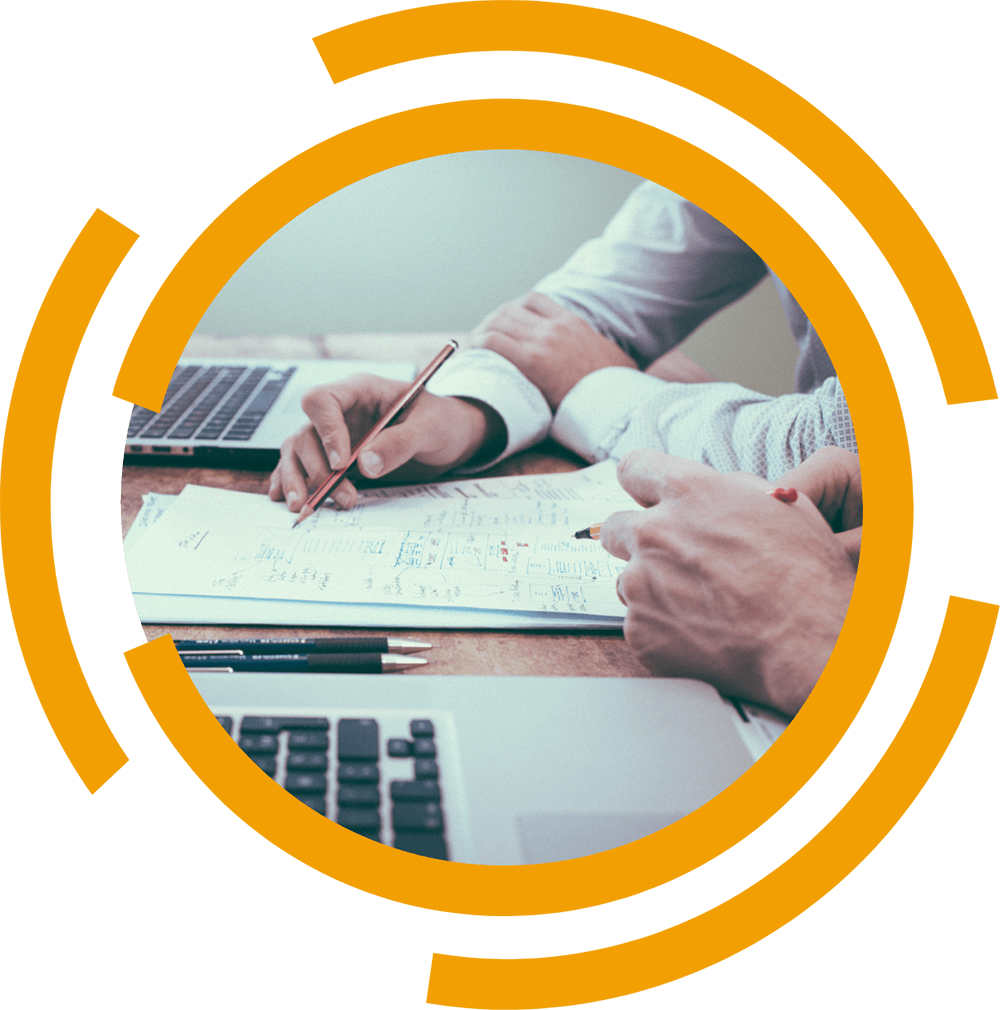 Innovation with Integrity
We are always looking for new ways to innovate and improve so we can better meet the needs of our customers as well as their patrons, guests, and employees. At every level of our operations, we are committed to our corporate values and are transparent about our technology's capabilities and limitations. We regularly submit our technology for testing, assessment and accreditation by esteemed third-parties, confirming our solutions perform at the standards set by our customers' industries.
With employees across North America, we are a diverse team with interdisciplinary backgrounds. We strive to create and nourish a team of diverse people, because that means we can benefit from a diversity of perspectives, ideas and solutions. We bring together unique individuals with different experiences and backgrounds to find innovative answers that produce better results. We recognize, foster, and celebrate the diversity of our team. We work hard to maintain connected communication channels across our locations while providing ample opportunities to advance your career, capitalizing on your strengths with respect to your goals.
Xtract One Creates Opportunities.
While our business of protecting people is serious, we also get to have a lot of fun. Many of our customers are in the entertainment sector, including professional sports teams, concert venues, and casinos. We also work with some well-known manufacturers and distribution centers. Whatever the venue, our solutions contribute to the positive experiences of thousands, and indeed millions of people, and the excitement is contagious. Ensuring all team members have the opportunity to see our tech in action at customer site visits is a benefit to everyone.
At Xtract One I work hard yet I always feel at home, I simply love it!
The leadership of this company is stellar. I feel strongly that our future is in good hands. I enjoy the travel and interacting with customers that my job entails and know that I always have support from my team of professional to help me get jobs done and troubleshoot. I have been able to strike a good work life balance as well.
Xtract One has given me more than simply a place to work. It offers a cohesive environment, an opportunity for career growth, and the ability to represent a solution that creates a safer world. I love when people ask what I do for a living, and am proud to share about Xtract One.
It has been a very rewarding experience working at Xtract One. The culture is very open and friendly and other teams are always willing to lend a helping hand if needed. If you are looking for a fun, fast paced environment, you'll enjoy working here!
Lorem ipsum dolor sit amet, consectetuer adipiscing elit, sed diam nonummy nibh euismod tincidunt ut laoreet dolore magna aliquam erat volutpat. Ut wisi enim ad minim veniam, quis nostrud exerci tation ullamcorper suscipit lobortis nisl ut aliquip ex ea commodo consequat. Duis autem vel eum iriure dolor in hendrerit in vulputate velit esse molestie consequat, vel illum dolore eu feugiat nulla facilisis at vero eros et