Are you using security technology from the 1920's?
Xtract One presents the next evolution of patron screening solutions built to pre‑empt the threats of today.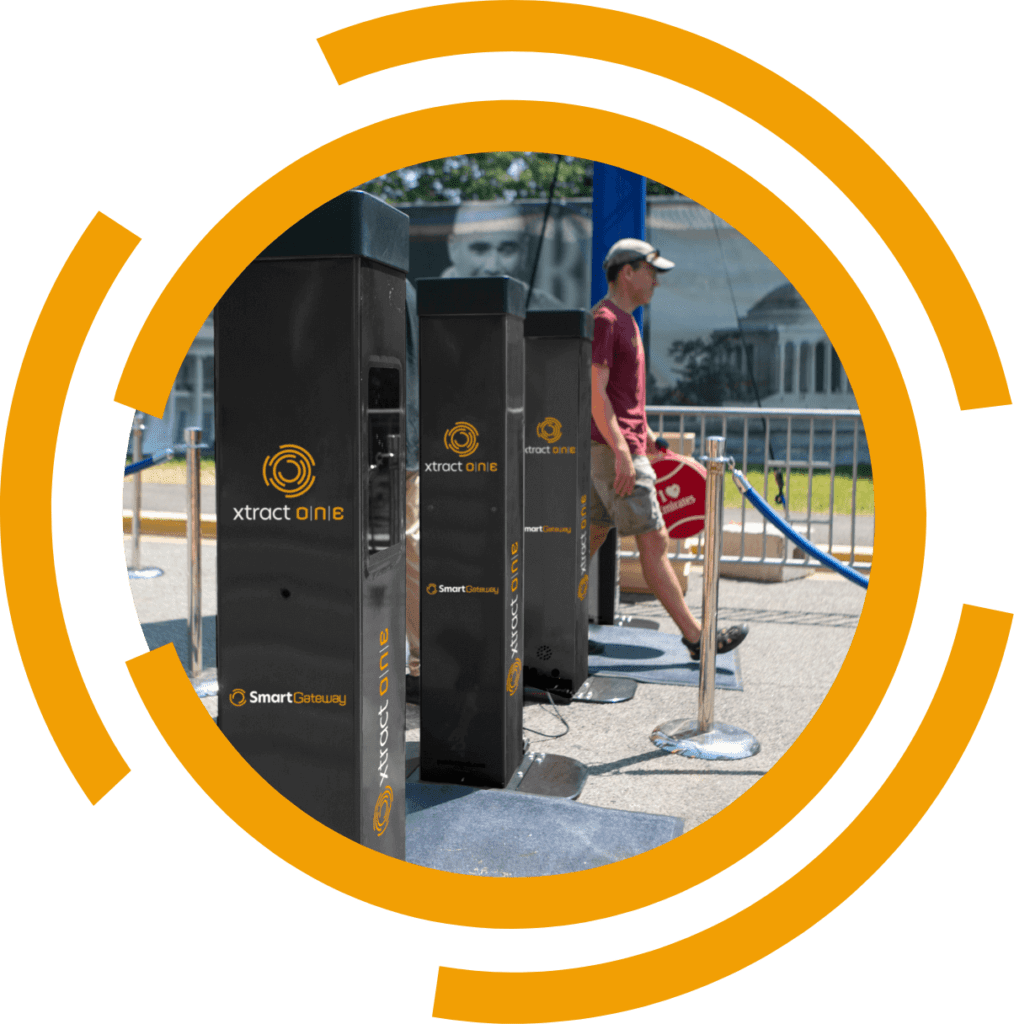 In today's security-conscious world, businesses, airports, and public venues require reliable methods to ensure safety. Walk-through metal detectors have long been a standard choice for security screening. Still, with the changing nature of threats and evolution in technology, these walk-through metal detectors are now obsolete. With advanced technology and precision, Xtract One's SmartGateway offers a dependable solution for identifying potential threats. The AI-powered SmartGateway provides a higher level of accuracy in detecting threats. It's designed to minimise false alarms and maximise efficiency. Walk-through metal detectors can cause delays and inconvenience, whereas SmartGateway is efficient and streamlines the security process.
Make a Better First Impression.
Traditional Walk-Through Metal Detectors were designed and developed 40 years ago when the nature of threats and society concerns were very different from today. As a solution, the technology has met its end-of-life, just like cathode ray TV's, and flip phones. Today's threats require intelligent preemptive solutions that use digital innovation and insights to continuously improve the patron experience.
Xtract One's unobtrusive SmartGateway screening system allows venues and facilities with high footfall to facilitate faster patron screening while enhancing safety beyond the capabilities of any other existing solution. Xtract One's AI platform provides a unique and market leading approach maximizing patron experience, in balance with ensuring patron screening and safety. Our platform is designed to be extensible – adapting to any future business requirements, ensuring security keeps pace with and leads business innovation.
Xtract One's SmartGateway
Walk-Through Metal Detector
Staffing costs
(per one gate)
Throughput
(people per hour)
Integrations
(with other technologies such as CCTV, thermal screening, ticket scanning etc.)
Detect small metallic objects
(Depending on sensitivity)
AI powered Smart Object Recognition
(to recognize and distinguish threat objects from everyday objects such as phones, keys, pocket change etc.)
Can be deployed in different configurations
Often requires secondary pat downs
Is your venue or facility looking for ways to further enhance security, past what Walk-Through Metal Detectors can do? While making staff more efficient? And providing a better patron experience?
Upgrading your existing security solutions with Patriot One can give you all of that.
The easily-concealed design enables you to efficiently screen guests without compromising the presentation of your
entrance or your brand.
Screen a wide range of threats.
Our sensors help identify unauthorized guns, knives, inappropriate behaviour,
mask compliance, and elevated body temperatures.
Our system detects threats up to 150' outside of your casino, giving your
security staff more time to make decisions and react to incidents.